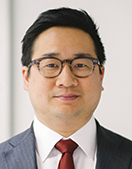 Ben is an exceptional tech litigator who represents companies, investors, and founders. From representing Fortune 50 tech giants to start-ups, Ben guides clients through their business-critical issues, including trade secrets disputes, breach of contract claims, founder and corporate control disputes, venture capital and portfolio company defense, and government investigations and enforcement actions.
Ben's diverse practice focuses on disputes where an understanding of technology and business is essential. Ben's civil litigation practice includes trade secret misappropriation, breach of contract, and funder / founder disputes, through arbitration and trial and on appeal. Ben also has extensive experience in government enforcement actions before the SEC and FTC, as well as federal criminal matters ranging from fraud to FCPA to export controls. He has also conducted numerous internal investigations on behalf of corporate clients. Clients praise Ben's understanding of the tech ecosystem, responsiveness, and practical, solutions-oriented business judgment.
Ben is committed to impacting his community and maintains an active pro bono practice, including representation and collaboration with the ACLU, National Association of Criminal Defense Lawyers, Asian Americans Advancing Justice, Electronic Frontier Foundation, and Equality California, on issues ranging from religious freedom, school integration, reproductive rights, privacy from government surveillance, and the right for same-sex couples to marry.
Ben currently serves on the Board of Directors of 826LA, a non-profit organization providing literacy and writing programs for children in underserved areas of Los Angeles. Ben also serves on the Board of Directors for the National Association of Criminal Defense Lawyers, chairs its Audit Committee, and is the vice-chair of its White-Collar Crime Committee. Ben previously served on the Yale Law School Association Executive Committee, representing Northern and Southern California. The judges of the United States Court of Appeal for the Ninth Circuit appointed Ben to serve as an appellate lawyer representative to the court.