Public Defense: Past, Present and Future
"We can get to justice without even using the courtroom." --Larry Jefferson, Dir. Washington State Office of Public Defense

"[R]ace played a significant role in the creation, maturation, and curtailment of the modern right to counsel" --- Prof. Shaun Ossei-Owusu, Penn Law

"Working as a public defender can be like walking a tightrope. Attorneys are constitutionally required to provide effective representation to their clients, ethically required to do so as officers of the court, and subject to the ordinary human desire to keep their jobs." - Prof. Irene Oritseweyinmi Joe, UC Davis Law
March 18th, widely known as Public Defense Day, marks the 59th anniversary of the Supreme Court's decision in Gideon v. Wainwright, which recognized the 6th Amendment's right to counsel applied even if a person accused cannot afford a lawyer. Over the course of the intervening years, the right to counsel has, at some points, expanded and at other points it has contracted. As we honor this historic day, we look at the right to counsel's success and its failures. Any critical assessment of public defense must include an understanding of where the profession began, the issues its currently facing, and what is looming on the horizon.
In this moderated panel discussion you will hear from Larry Jefferson, Director of the Washington Office of Public Defense, Shaun Ossei-Owusu, Professor of Law at Univ. of Pennsylvania, and Irene Oritseweyinmi Joe, Professor of Law at UC Davis who will all bring to bear their extensive experience and knowledge of indigent defense from both an historic and practical lens.
PROGRAM DETAILS
Opening Remarks: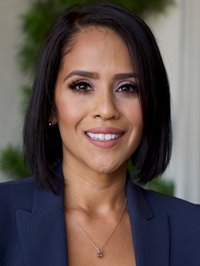 Adrian Lobo received her degrees from University of Nevada Las Vegas (UNLV) in 2001 and California Western School of Law (CWSL) in 2006. She is licensed to practice law in both California and Nevada. Currently, she has her own practice in Las Vegas, Nevada (www.LVCriminalLawFirm.com) where she handles both State and Federal criminal matters. Prior to starting her own practice in 2016, she served both at the Riverside County and Clark County Public Defender's Offices. In 2012, Adrian received the Nevada Attorneys for Criminal Justice (NACJ) Franny Forsman scholarship to attend the National Criminal Defense College in Macon, GA.
She has extensive trial experience in felony cases to include: sexual assault, medically complex murder charges involving shaken baby syndrome, multi-defendant federal drug conspiracy charges and matters prosecuted under the Racketeering and Corrupt Organization Act. In 2019, she argued and won her first case in the Nevada Supreme Court that challenged prosecutorial abuse in the Grand Jury process.
Outside of the courtroom, Adrian has taught Advanced Trial Skills and coached competitive trial teams at both CWSL and UNLV Boyd School of Law. Notably, in 2016 she coached CWSL law students to second place in the Texas Young Lawyers Association National Competition. She is also a member of Nevada Attorneys for Criminal Justice serving on the COVID -19 Response and (In)Justice Reform Committees for the organization.
Additionally, Adrian is passionate about equal justice under the law, discovery reform and attorney wellness and mental health for defenders.
Panelists: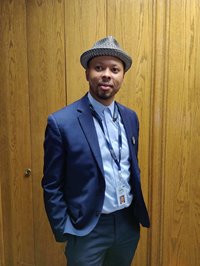 Larry Jefferson was appointed in April of 2021 by the Washington Supreme Court to become the new Director of Public Defense for the State of Washington. In 2020 Larry was named the Attorney of the Year and received the Daniel Bigelow award from the Thurston County Bar Association. He has worked as a public defender in King and Thurston County's since 1996. He is a graduate of The Evergreen State College and Seattle University School of Law. Larry is currently serving as a Board member with the Campaign for Equal Justice and the Diversity and Inclusion Committee for National Association of Criminal Defense Attorneys. He is past President of the Washington Association of Criminal Defense Lawyers and Thurston County Bar Association. Larry is a devoted husband, father of two wonderful adult children and a self-proclaimed mama's boy. He enjoys spending time transforming justice, standing by his barbecue and cheering for the Seahawks.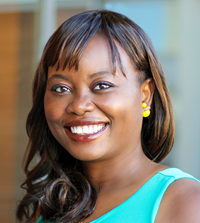 Professor Irene Oritseweyinmi Joe joined the faculty at UC Davis School of Law in 2016. Her teaching profile includes Criminal Law, Criminal Procedure, Professional Responsibility (Legal Ethics), and Voir Dire (Jury Selection). Her research focuses on how the design of the criminal process affects the ability of institutional attorneys to manage overwhelming caseloads and comply with ethical requirements. Prior to joining the UC Davis faculty, Professor Joe served as a fellow for the Equal Justice Initiative of Alabama where she represented indigent defendants in capital post-conviction litigation and children sentenced to life in prison without the possibility of parole. She then completed a federal clerkship with the Honorable Napoleon Jones of the U.S. District Court for the Southern District of California before returning to practicing criminal law. Professor Joe was both a line defender and the Assistant Special Litigation Counsel at the Orleans Public Defenders, a public defender office newly created in the wake of Hurricane Katrina. She was also the Assistant Training Director with the Louisiana Public Defender Board where she was responsible for creating and implementing statewide training programs for the public defenders, investigators, mitigation specialists and administrative staff tasked with providing constitutional and ethical representation to defendants facing misdemeanor, felony and capital charges. Professor Joe transitioned to legal academia as a Binder Teaching Fellow at UCLA School of Law before assuming her position at UC Davis School of Law. You can follow Professor Joe via her Twitter handle: @ireneojoe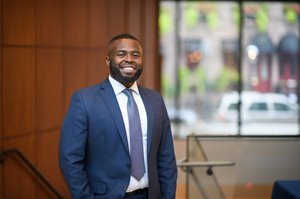 ​Shaun Ossei-Owusu, Presidential Assistant Professor of Law, University of Pennsylvania Carey Law School
His work sits at the intersection of law, history, and sociology, and focuses on how governments meet their legal obligations to provide protections and benefits to poor people and racial minorities. He also works on stratification in legal education and the legal profession.
He has received awards from social science and humanities organizations such as the American Bar Foundation, American Society for Criminology, American Society for Legal History, The Huntington Library, and the National Endowment for the Humanities, and the National Science Foundation. His work has been published or is forthcoming in the New York University Law Review, University of Pennsylvania Law Review, Virginia Law Review, Michigan Law Review, UCLA Law Review, Southern California Law Review, Wisconsin Law Review, and the American Journal of Law & Medicine, among other outlets. His public writing has appeared in the ABA Journal, American Prospect, Boston Review, Jacobin, Public Books, and Salon.
His book first project, The People's Champ: Legal Aid from Slavery to Mass Incarceration, is under contract with Harvard University Press. His second project, tentatively titled Renegade at Law: How Our Legal Industry Creates, Justifies, and Compounds Inequality, is under contract with Liveright. Before joining the Penn Law faculty, he was an Academic Fellow and a Kellis E. Parker Teaching Fellow at Columbia Law School. He received his PhD from the Department of African American Studies at UC Berkeley and his JD from Berkeley Law. He previously practiced litigation and healthcare enforcement law at Sidley Austin LLP in Washington, D.C., and worked as a Loaned Associate focusing on public benefits appeals with the Barbara McDowell Appellate Advocacy Project at the Legal Aid Society of the District of Columbia. He is a 2021 New America Fellow and a proud Bronx-born native.
SELECT PUBLICATIONS
Shaun Ossei-Owusu, The Sixth Amendment Façade: The Racial Evolution of the Right to Counsel, 167 University of Pennsylvania Law Review 1161 (April 2019)
Atinuke O. Adediran & Shaun Ossei-Owusu, The Racial Reckoning of Public Interest Law, 12 Calif. L. Rev. Online 1 (June 2021)
Irene Oritseweyinmi Joe, Defend the Public Defenders, Atlantic, March 13, 2021
Irene Oritseweyinmi Joe, Structuring the Public Defender, 106 Iowa L. Rev. 113 (2020)
Irene Oritseweyinmi Joe, Rethinking Misdemeanor Neglect, 64 UCLA L. REV. 738 (2017)
Explore keywords to find information