Documents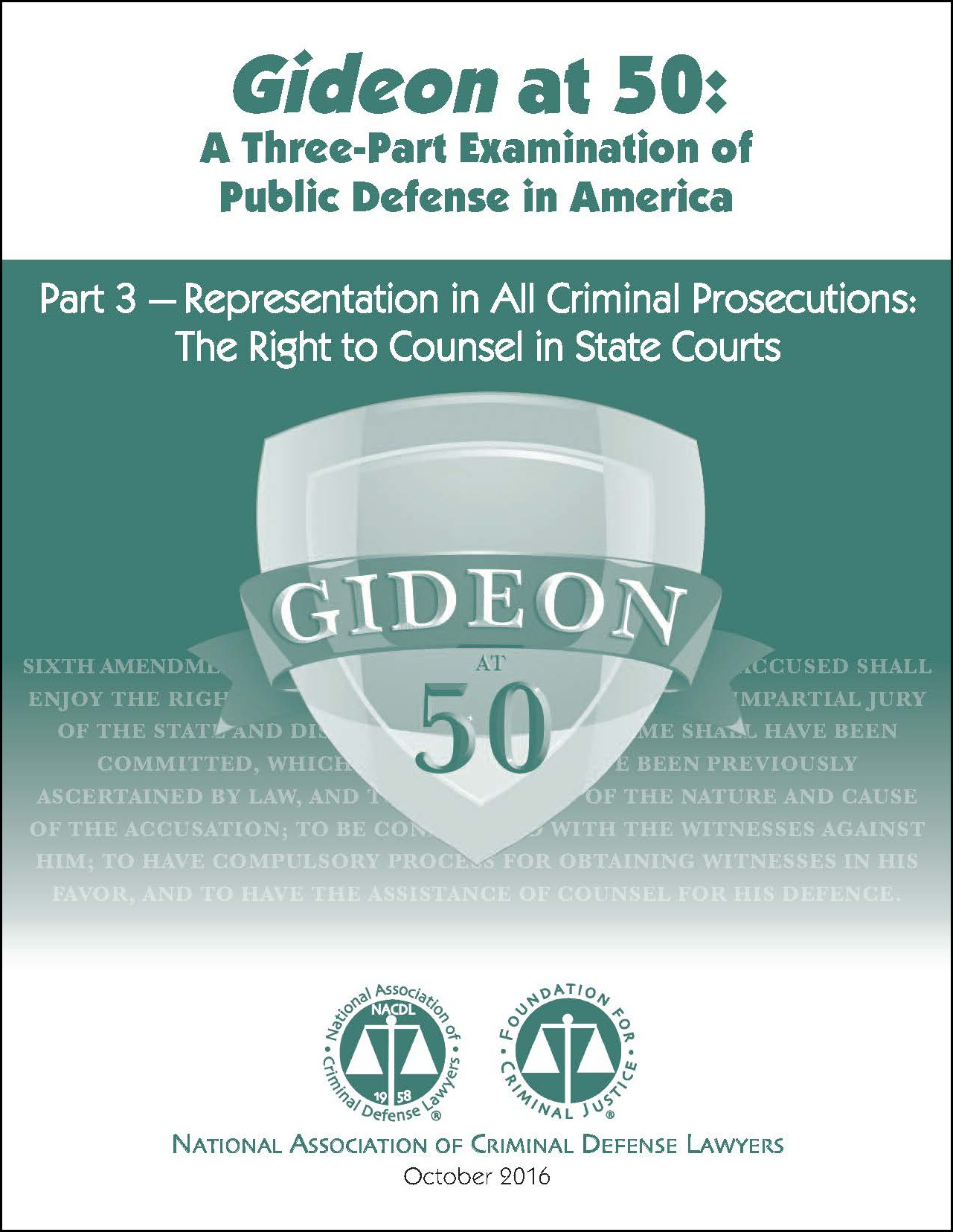 The survey also examines how states determine when in the trial process to appoint counsel, and in particular it explains the importance of counsel at first appearance. The report concludes that while a majority of states go beyond the "actual incarceration" standard for appointing counsel under the Sixth Amendment, there is still much work left to be done to ensure that states comply with the right to counsel statutes or court interpretations in place.
Catch up with Part I and Part II of the Gideon at 50 Project: A Three-Part Examination of Public Defense in America
Supported by NFCJ
The NACDL Foundation for Criminal Justice preserves and promotes the core values of the National Association of Criminal Defense Lawyers and the American criminal justice system.
Support Us Now