U.S. Pardon Attorney Liz Oyer sat down with JaneAnne Murray, NACDL Board Member and Project Director of NACDL's Federal Trial Penalty Clemency Project. Pardon Attorney Oyer shared what lead her to taking this challenge and her goals at the Office of the Pardon Attorney. The Pardon Attorney spoke about the best way to get information to her office and the type of information needed in a clemency petition.
This program is open to all viewers. NACDL membership is NOT required. Please RSVP for to receive a calendar reminders when upcoming videos are released.
U.S. Pardon Attorney Liz Oyer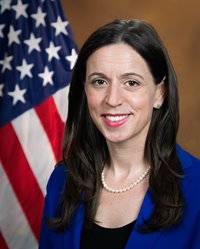 Elizabeth (Liz) G. Oyer is the Pardon Attorney, with responsibility for leading and directing the work of the Office of the Pardon Attorney. Prior to her Justice Department appointment, she was Senior Litigation Counsel to the Office of the Federal Public Defender for Maryland, where she represented indigent defendants at all stages of proceedings in federal district court. She handled a wide variety of criminal cases, ranging from complex fraud to drug and gun offenses, as well as violent crimes. In addition to her case work, she was the Office's ethics and conflicts advisor, discovery policy coordinator, and a mentor to junior attorneys.
Prior to joining the Federal Public Defender in 2012, Ms. Oyer was a partner in the Washington, D.C. office of Mayer Brown LLP, where she practiced civil and criminal litigation. While there, she handled a diverse array of cases, including class actions and multi-district litigations, at both the trial and appellate levels. She also maintained an active pro bono practice during her time at the firm.
Ms. Oyer received her undergraduate degree, magna cum laude, from Georgetown University's School of Foreign Service and her law degree, cum laude, from Harvard Law School. At Harvard, she was an Executive Editor of the Harvard Law Review and a member of the winning team of the Ames Moot Court Competition, in which she was awarded Best Oralist. After law school, Ms. Oyer clerked for the Honorable Stanley Marcus, U.S. Court of Appeals for the Eleventh Circuit.
Upcoming programing
Interview with Rosalind Sargent-Burns, Deputy Pardon Attorney
Interview with Kira Gillespie, Attorney Advisor
RSVP for a reminder when released.
Continue reading below
Supported by NFCJ
The NACDL Foundation for Criminal Justice preserves and promotes the core values of the National Association of Criminal Defense Lawyers and the American criminal justice system.
Support Us Now
This is a sponsored ad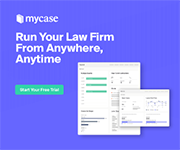 MyCase
Manage Your Law Firm All in One Place