Program Summary: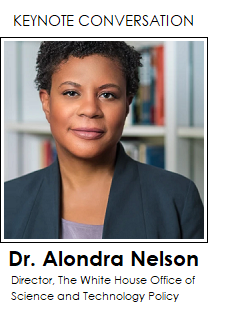 This FREE Training event, co-sponsored by NACDL and the Samuelson Law, Technology & Public Policy Clinic at UC Berkeley, School of Law, will be held at Swissotel in Chicago, IL, on May 16-17, 2022.

Our technology and legal experts will help you know the latest on how to defend cases involving advanced technologies.
IMPORTANT SAFETY MEASURES:
In order to ensure the highest level of safety for our attendees, NACDL will be implementing the following safety measures at the conference:
All participants will need to self-certify they have received the full dosage of a vaccine for COVID-19 prior to attending.
While no longer required, all attendees are encouraged to wear a mask in public indoor settings. NACDL will have masks available for all participants at the registration desk, and signs will be displayed as a reminder to keep masks on at all times (except when eating or drinking).
Hand sanitizer stations are located throughout the hotel property, including at the entrance to all meeting rooms.
The seminar room will be arranged with socially distanced tables/chairs to the best of our ability.
Agenda
The program agenda and faculty are subject to change.
Sunday, May 15, 2022
2:00-4:00 pm
Early Registration
Monday, May 16, 2022
7:15 am
Registration & Continental Breakfast
8:15 am
Opening Remarks
8:30 am

Litigating DNA Software
This panel will feature a discussion on probabilistic genotyping between Megan Graham, a clinical supervising attorney in the Samuelson Law, Technology and Public Policy Clinic at UC Berkeley School of Law, Khasha Attaran, a federal public defender, and Jeanna Matthews, a professor of computer science at Clarkson University. They will discuss the complications that DNA software can present in criminal defense cases, and they will show you the types of evidence you should prioritize access to in these cases. This panel will also teach you how to access the source code to DNA software through effective litigation strategies.

9:30 am

Flash Talk — Confronting Trade Secrets Claims in Criminal Cases
By claiming that information detailing how their tools work are "trade secrets," developers will often refuse to disclose vital evidence to criminal defendants or their attorneys. The introduction of intellectual property claims into the criminal legal system exacerbates often-overlooked tensions between life, liberty, and property interests. This talk by Rebecca Wexler, an assistant professor of law at the UC-Berkeley School of Law, will offer law and policy arguments to challenge assertions of trade secret privilege to block access to relevant and necessary evidence in criminal cases.

9:45 am

Flash Talk — Police Tech and the Abuse of Power: Using Policing Technology Against the Police As law enforcement agencies are increasingly using surveillance tools and forensic technologies to identify and arrest suspects in criminal investigations, defense attorneys are faced with the challenge of both defending their clients and holding police accountable for misconduct and abuse. How can criminal defense attorneys turn police technologies on police departments in criminal proceedings? This talk will be led by Debbie Katz Levi, head of the Baltimore City Public Defender Special Litigation Section.

10:15 am
Break
10:30 am

Litigating ShotSpotter: The Science and the Law
ShotSpotter's forensic gunshot detection systems, deployed in over 100 cities in the U.S., are designed to provide police with real-time alerts of possible gunfire. But the use of ShotSpotter evidence in criminal trials raises important questions about the reliability of the ShotSpotter forensic method and about the use of ShotSpotter alerts as justification to detain and search people. In this panel, Brendan Max, the Chief of the Forensic Science Division of the Cook County Public Defender Office, discusses the reliability of ShotSpotter evidence as well as the legal and 4th amendment strategies that defense lawyers can use to challenge ShotSpotter evidence.

11:30 am

Search, Seize, and Extract: Challenging Law Enforcement Use of Mobile Device Forensic Tools and Technologies in Criminal Cases
Last October, a report from the technology and justice non-profit Upturn found that over 2,000 law enforcement agencies in all 50 states had purchased mobile device forensic tools (MDFTs) to search, access, and extract sensitive information from cell phones for use in criminal investigations, often without a warrant and with little to no oversight. The widespread availability and use of MDFTs allow law enforcement access to an immensely broad range of data, such as call activity, texts, photos, videos, passwords, geolocation history, and even content that has been deleted or hidden. This panel features Aisha Dennis, staff attorney at the Fourth Amendment Center, Harlan Yu, the executive director of Upturn, and Jerome Greco, a public defender in the Digital Forensics Unit of the Legal Aid Society in New York City.

12:30 pm
Lunch Break
2:00 pm

Racist By Design: Racial Bias and Algorithmic Decision-Making
From policing and sentencing to incarceration and parole, every step of the criminal legal process can now be outsourced to algorithmic decision-making systems. Social media monitoring tools, risk assessment instruments, facial recognition software, and data-driven policing technologies are now being designed and deployed at a rapid pace, with little to no interrogation of the ways in which such technologies can reproduce social hierarchies, amplify discriminatory outcomes, and legitimize violence against marginalized groups that are already disproportionately overpoliced. Cathy O'Neil, a mathematician, data scientist and the founder of ORCAA, an algorithmic auditing company, will present this panel.

2:30 pm

Garbage In, Gospel Out: Predictive Policing and Social Media Monitoring in Criminal Cases
In 2020, an investigation by The Intercept found that the artificial intelligence startup Dataminr was helping law enforcement digitally surveil Black Lives Matter protests across the country by monitoring social media posts and collecting geolocation data on protesters. At the same time, reports have also emerged showing law enforcement agencies using algorithmic software to predict the location and perpetrators of crime. Together, these tactics of data-driven policing and social media monitoring facilitate the increased surveillance and criminalization of Black and Brown communities across the United States. In this panel, Jumana Musa, director of the Fourth Amendment Center, and Hanni Fakhoury, a criminal defense and civil rights litigator, will discuss strategies that defense attorneys can use to protect their clients from these invasive practices.

3:30 pm

Flash Talk — The Landscape Post-Carpenter
This flash talk by Catherine Crump, the director of the Samuelson Law, Technology and Public Policy Clinic at UC-Berkeley School of Law, will focus on the latest developments in the courts after the Supreme Court's decision in Carpenter v. United States that the government needed a warrant to obtain 7 days of historical cell site location information. Learn how lower courts have applied this decision to real-time tracking, cell "tower dumps," surveillance via pole cameras, and more.

3:45 pm
Break
4:00 pm

KEYNOTE: Race, Bias and Algorithmic Justice: A Conversation with Dr. Alondra Nelson

Dr. Alondra Nelson is the current head of the White House Office of Science and Technology Policy (OSTP). Dr Nelson is the first social scientist and woman of color to hold the role. She leads several OSTP policy teams in their work to advance critical Biden-Harris Administration priorities in science and technology, including an initiative to create a people's Bill of Rights for an Automated Society. Dr. Nelson will talk about these efforts with Jumana Musa, Director of NACDL's Fourth Amendment Center.

5:00 pm
Adjourn
6:00 - 8:30 pm

Coinciding with the 4th Amendment Conference in Chicago, NACDL and IACDL will host a reception honoring Steven A Drizin, Thomas P. Sullivan (Posthumously), and Jenner & Block LLP, at a fundraising event to benefit the Foundation for Criminal Justice .

Join friends, and special guests including Laura Nirider, Dean Strang, Jerry Buting, Kathy Stilling, Lisa Wayne, Barry Scheck and many others. (This is a PAID EVENT)

RSVP / order tickets at: NFCJ.org/Chicago
Tuesday, May 17, 2022
7:15 am
Registration & Continental Breakfast
8:15 am
Opening Remarks
8:30 am

Connected Cars and the Fourth Amendment
Modern cars are equipped with a variety of technologies – GPS, cameras, connected smart phones and more. These technologies aim at making our daily life easier, but they also gather and store data that companies and law enforcement can access later. This panel featuring digital forensics expert Lars Daniel and defense attorney Jonathan Brayman will show you how cars can collect vital information and how you can confront that data in criminal cases.

9:30 am

Flash Talk — Challenging SCRAM Technology
This flash talk by attorney Julie DeVries will cover the ins and outs of the Secure Continuous Remote Alcohol Monitoring ("SCRAM") device—the most widely used alcohol monitoring device in the U.S. She will explain how the technology works and how it is ripe for misuse. This talk will also show you how you to push back against SCRAM evidence when it is used against your clients.

9:45 am

Flash Talk — Enduring Problems with Pretrial Risk Assessment: Lessons from Ongoing Research and Advocacy
This flash talk will showcase the early evidence and lessons learned from ongoing research and fieldwork into the use of pretrial risk assessment tools. Led by Logan Koepke, a project director at Upturn, this talk focuses on three emerging themes: detention, decriminalization, and discretion. Attendees will leave with a comprehensive understanding of the flawed nature of risk assessment tools and how these instruments affect criminal cases.

10:00 am

When Google Searches for You: Challenging Geofence Warrants In 2020, Google received over 11,000 geofence requests from law enforcement agencies across the country, a dramatic increase from just 941 requests in 2018. Geofences, which create a virtual perimeter around a given area, allow law enforcement officers to access critical location information of individuals in a targeted region. The growing use of geofence warrants in investigations raises deep concerns over Fourth Amendment and privacy protections. What strategies can defense lawyers use to challenge this new and invasive investigative technique? This panel features Michael Price, the Fourth Amendment Center's litigation director, Laura Koenig, an assistant federal public defender in Richmond Virginia, and Spencer McInvaille, a digital forensic examiner at Envista Forensics.

11:00 am
Break
11:15 am

Flash Talk — The New Age of Mass E-carceration: Racism, Lived Experience and Digital Data
With prison populations slowly dropping in number, mass incarceration appears to be on the decline in the United States. But given the growing trend of E-carceration, the reality of incarceration in the United States could not be more complicated — a new world of digital prisons is being constructed daily. E-carceration proliferates in our communities through electronic monitoring, license plate readers, facial recognition software, and gang databases. In this talk, James Kilgore, an author, activist and prison abolitionist, will provide an overview of this new invisible jailing system and present opportunities for defense attorneys to push back.

11:45 am

Flash Talk — Law Enforcement Access to Wire Transfer Data
For years, companies have provided law enforcement with information into any wire transfer exceeding $500 when these transfers either originate from, or are received in, California, Arizona, New Mexico, Texas, and Mexico. Law enforcement agencies and officers can freely access these details, and it is not known how often they use this information criminal cases. Learn more about this program in a flash talk led by Nathan Freed Wessler, the deputy director of ACLU's Speech, Privacy, and Technology Project.

12:00 pm

Artificial Intelligence as Evidence
Artificial Intelligence (AI) applications are now ubiquitous in today's world, and in ways that many do not realize. This presentation provides an overview of what AI is and how it works, a history of its development, and a description of the wide variety of functions that it is designed to accomplish. The presenters will discuss the importance of determining the validity of an AI application (i.e., how accurately the AI measures, classifies, or predicts what it is designed to), as well as its reliability (i.e., the consistency with which the AI produces accurate results when applied to the same or substantially similar circumstances) when deciding whether it should be admitted into evidence in criminal cases. Presented by Hon. Paul Grimm, the district judge for the United States District Court for the District of Maryland and Maura R. Grossman, a research professor in the School of Computer Science at the University of Waterloo, this panel will provide you with practical suggestions to consider when called upon to introduce or object to AI evidence.

1:30 pm
Closing Remarks
Faculty
Khasha Attaran (Pittsburgh, PA)
Jonathan Brayman (Chicago, IL)
Catherine Crump (Berkeley, CA)
Lars Daniel (Durham, NC)
Aisha Dennis (Houston, TX)
Julie DeVries (Washington, D.C.)
Hanni Fakhoury (Oakland, CA)
Megan Graham (Berkeley, CA)
Jerome Greco (New York City, NY)
Hon. Paul Grimm (Greenbelt, MD)
Maura Grossman (Waterloo, ON, Canada)
James Kilgore (Urbana, IL)
Laura Koenig (Richmond, VA)
Logan Koepke (Washington, D.C.)
Deborah Katz Levi (Baltimore, MD)
Brendan Max (Chicago, IL)
Jeanna Matthews (Potsdam, NY)
Spencer McInvaille (Durham, NC)
Jumana Musa (Washington, D.C.)
Dr. Alondra Nelson (Washington, DC)
Cathy O'Neil (New York City, NY)
Michael Price (Brooklyn, NY)
Nathan Freed Wessler (New York City, NY)
Rebecca Wexler (Berkeley, CA)
Harlan Yu (Washington, D.C.)
CLE Information
NACDL is an accredited provider of CLE in all states requiring mandatory CLE Training. NACDL will apply for at least 10.50 credit hours in every state requiring pre-approval. Approved hours for each state will be identified at the seminar. Some states, IL, GA, NC, NE, NM, PA, and UT require additional fees by the attendee in order to receive credit.
Venue
Swissotel Chicago
323 E Wacker Dr
Chicago, IL 60601

Phone Reservations: (888) 737-9477
Online Reservations: https://book.passkey.com/go/NACD0522
Group Rate: $189 + tax (Expires Monday, April 25, 2022).
Rooms/discounted group rates are not guaranteed if the block has been filled prior to the cut-off date.
Code of Conduct
NACDL endeavors to foster a working, learning, and social environment free of harassment, discrimination, intimidation, and insult. To that end, NACDL has adopted a Code of Conduct for Affiliated Persons that applies to all attendees and participants of any kind at all NACDL sponsored events.
Learn More