Marijuana Facts, Drug Policy Alliance, 2016. This comprehenive report lays out the history of marijuana, the effects of marijuana , where it is legalized and more.
Second Chances: The Economic and Social Benefits of Expanding Drug Diversion Programs in Harris County, Rice University's Baker Institute for Public Policy and the Texas Criminal Justice Coalition, September 2015.
Collateral Costs: Racial Disparities and Injustice in Minnesota's Marijuana Laws, Minnesota 2020, April 2014.
Drug War Détente?: A Review of State-level Drug Law Reform, 2009-2013, Vera Institute of Justice, April 2014.
The Path Forward: Rethinking Federal Marijuana Policy, Rep. Earl Blumenauer and Rep. Jared Polis.
The War on Marijuana in Black and White, ACLU, June 2013.
One Million Police Hours, Drug Policy Alliance, March 19, 2013.
"Time Served: The High Cost, Low Return of Longer Prison Terms," The Pew Center On The States, June 6, 2012.
Marijuana Nation: The New War Over Weed, CBS News Ongoing Special Report.
Targeting Blacks for Marijuana: Possession Arrests of African Americans in California, 2004-2008, Drug Policy Alliance, June 2010.
The Rockefeller Drug Laws: Unjust, Irrational, Ineffective, New York Civil Liberties Union, 2009.
Factsheet - California AB 390: Marijuana Control, Regulation & Education, Drug Policy Alliance, September 2009.
Continue reading below
This is a sponsored ad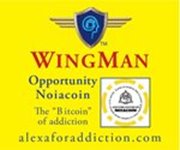 WingMan Opportunity Noiacoin
The "Bitcoin" of addiction
Mike Males & Daniel Macallair, Marijuana Arrests and California's Drug War: A Report to the California Legislature, 2009.
Drug Law Reform Provisions in NYS Budget Bill, New York Civil Liberties Union, 2009.